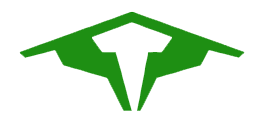 History of Camphill
Camphill Wakefield is part of the Camphill Movement. The Camphill Movement creates community settings where families, young people and adults, many with learning disabilities, can live, learn and work together in an atmosphere of mutual co-operation, care and respect.
Camphill is inspired by the ideas of Rudolf Steiner and developed by Dr. Karl König, the founder of Camphill. It is based on the spiritual uniqueness of each person, regardless of their differences.
Guiding Principles
There are three principles that underpin life at Camphill communities. These are:
A cultural life encompassing education and learning, appreciation of the arts and music, concern for the land and the environment and the fostering of mutual understanding. There is an emphasis on life being a continuous path of learning.
A community social life recognizing the special qualities of each individual and the celebration of festivals. Sharing in this brings everyone together as equals in an atmosphere of mutual understanding.
An economic life in which work is carried out according to the needs of others. Everyone's contribution is valued irrespective of ability.
Camphill is a worldwide movement dedicated to building communities where everyone can find purpose and belonging. A group of refugees led by Dr. Karl König founded the first Camphill community in Aberdeen in 1940, they found their purpose living and working with children with learning disabilities. At that time people with learning disabilities were excluded from education and many other parts of society. Camphill took the opposite approach and created communities where the individuality and potential of every young person was developed.
The relevance of Camphill today
The relevance of Camphill rests on three main pillars.
1) Inclusion and Participation
We create enabling communities where people with learning disability and other support needs can achieve their individual potential. This is just as relevant now as when Camphill began over seventy years ago. In those days, society sought the segregation and isolation of people with learning disabilities. Nowadays, things are very different, but Camphill still provides a model of inclusion and participation for others to follow.
2) Community and Mutual Support
We believe that each of us can only truly flourish if we feel part of a community. This is particularly relevant today when so many people feel lonely and isolated.
3) Ecology and Sustainability
Our communities respect and celebrate the natural world around them and take steps to minimise environmental impact through, for example, bio-dynamic/organic agriculture, fair trade practices and energy saving activities.
Worldwide reach
Since its foundation in Aberdeen 1940, the Camphill movement grown and now there are around 119 communities in 27 countries across the world. This pays testimony to the power of the Camphill vision to go beyond geography, culture, language and nationality. You can visit a Camphill community in Austria, Botswana, Canada, Czech Republic, England, Estonia, Finland, France, Germany, Hungary, Republic of Ireland, Latvia, Netherlands, Northern Ireland, Poland, Russia, Scotland, South Africa, Sweden, Switzerland, the United States of America, Vietnam and Wales as well as Camphill inspired communities in India, Israel and Japan.